The Ace Combat saga does not need any presentation. Developed by the Project Aces team, ACE COMBAT ASSAULT HORIZON is a Massively Multiplayer Online that makes game even more intense, bringing combat to a new level with planes that are literally shredded by simple scrap oil scattered around heavens. Players will fights around the world by touching skyscrapers and transforming enemies into infamous supersonic scrap both in single player mode and online multiplayer mode. Air combat has never been so fast. Exclusive PC Enhanced Edition with an incredible bonus content package (8 airplanes, 2 maps, 27 livery and 9 skill enhancements)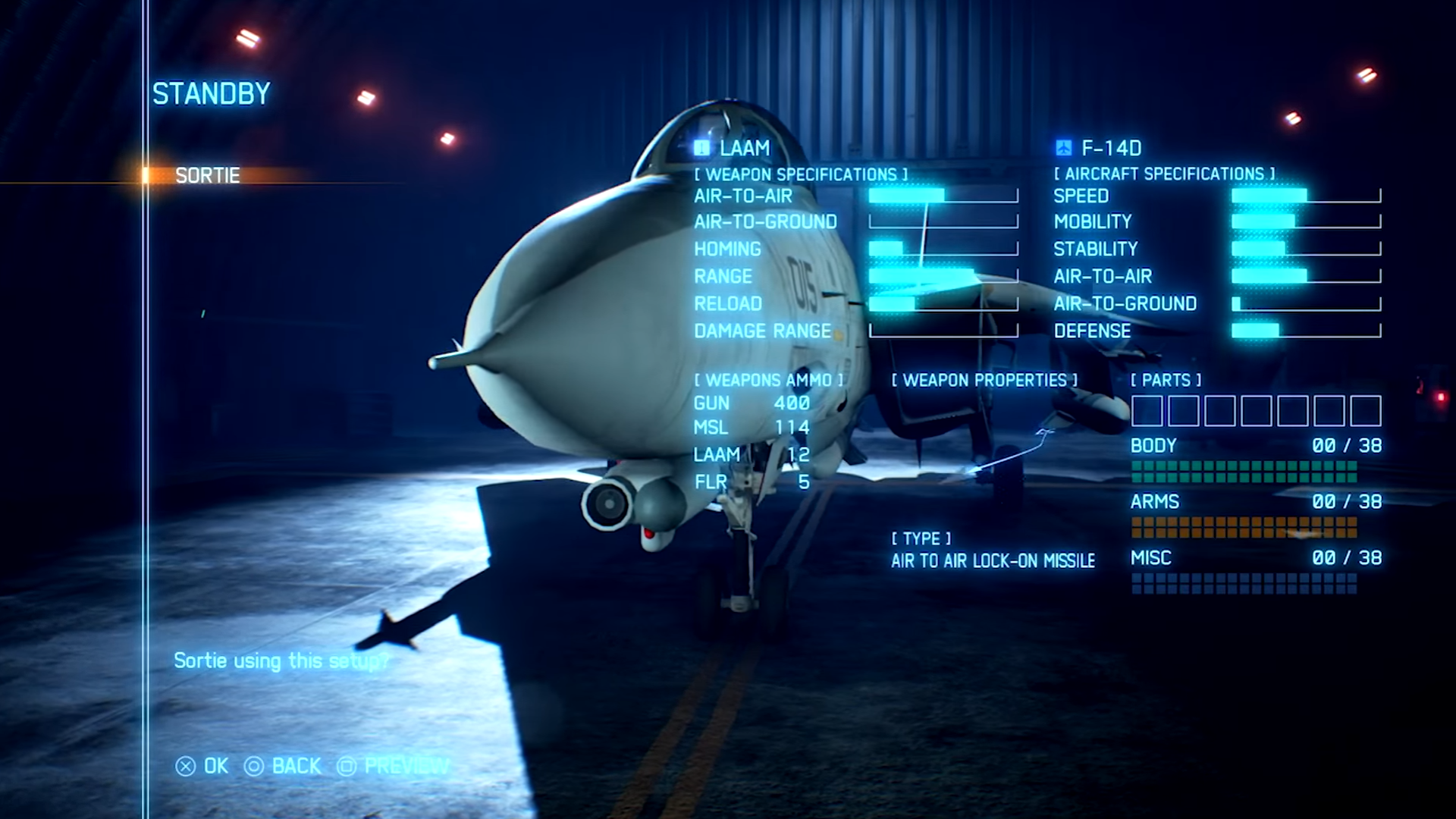 Dramatic and Realistic Story – Written by New York Times Best Seller author Jim DeFelice, players will experience an exciting war story set in different real world countries.
Steel devastation – An incredible attention to detail and reactions to explosive attacks (planes are literally reduced to pieces, enemy troops destroyed, demolished buildings, destroyed cars)
• Unpublished flying aircraft – Experience the most cunning and positioning maneuvers, precise targeting, fixed-point attacks, and other gameplay innovations such as the launch of Attack Helicopter, Gun and much more
• Revolutionary Close Attack System – High-speed acrobatics, one-on-one collisions, one-on-one clashes, low or high-speed flying gears
• Online reinvented ACE COMBAT mode – Decomposes and engages enemy forces in so many ways including Capital Conquest (faces enemy teams and fights to protect or take control of world-famous capitals)
Trinity of Africa
East Africa is under attack by a rebel bag able to literally put iron and fire on the small disorganized coast cities. UN and NATO are therefore confronted with this new threat.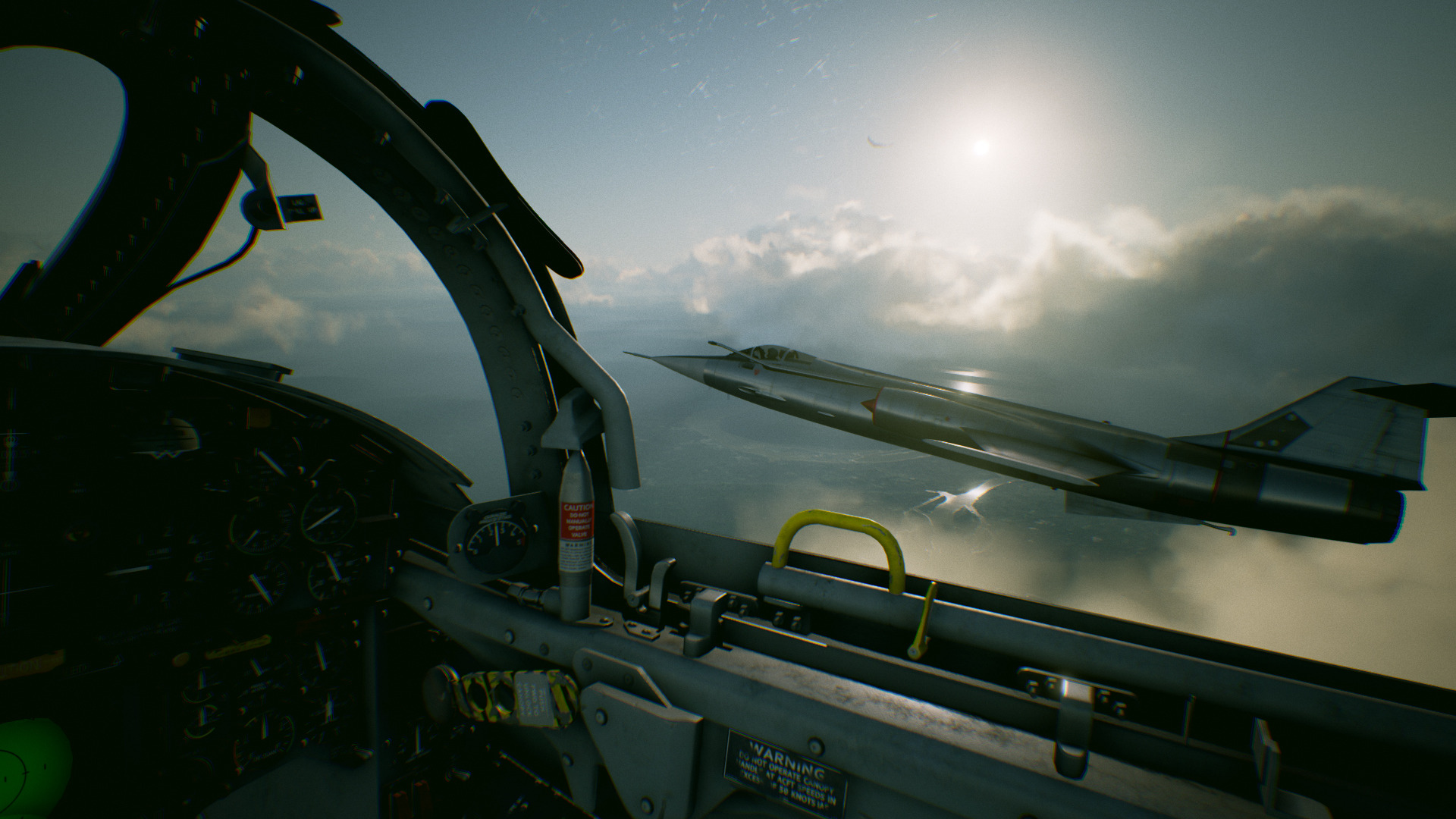 Through an introductory tutorial presented in the form of a first war mission, we will be taught the ABC of Air Combat, indispensable for getting acquainted with the new Assault Horizon dictates, also needed for all the veterans of the series. Developers have decided to set aside, twisting and twisting in favor of a flat flight system dedicated exclusively to spectacularity, a true hub of this production.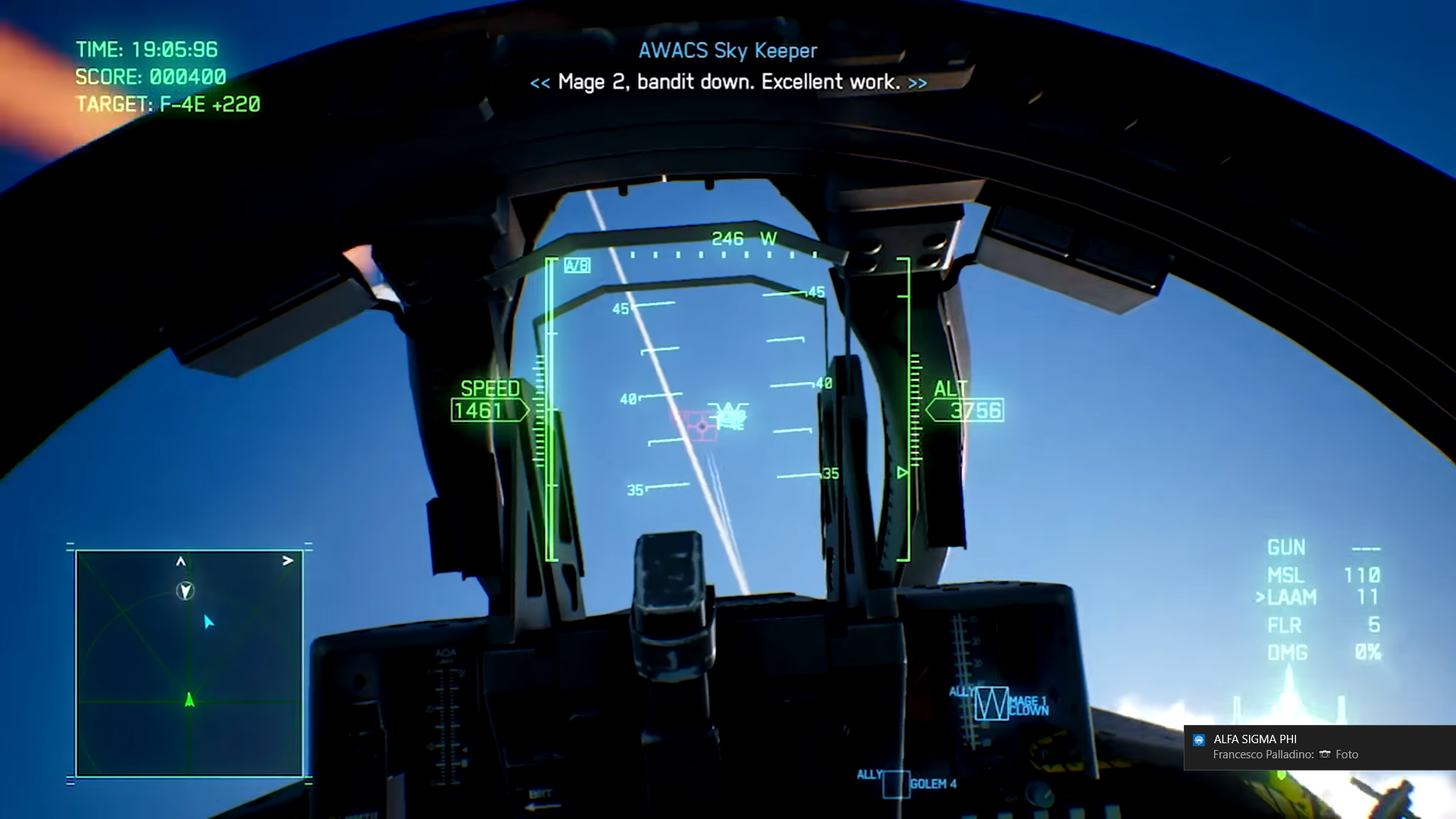 In the first few minutes, we will learn to control our aircraft in heavenly skies and to juggle between incoming missiles and gunships. However, the heart of combat will be lived when we target a target and decide to enter the brand new Dog Fight Mode (now DFM), a fight between pilots designed exclusively to spectacularize the battle. Once placed in a queue to a hostile by pushing the two dorsal keys of the pad, a scripted sequence will keep us hooked to the target reactors and we will have to simply stick to the target of our machine guns and shoot a couple of missiles in the engine to make it explode in a bolgia of oil, sparks and shreds of metal.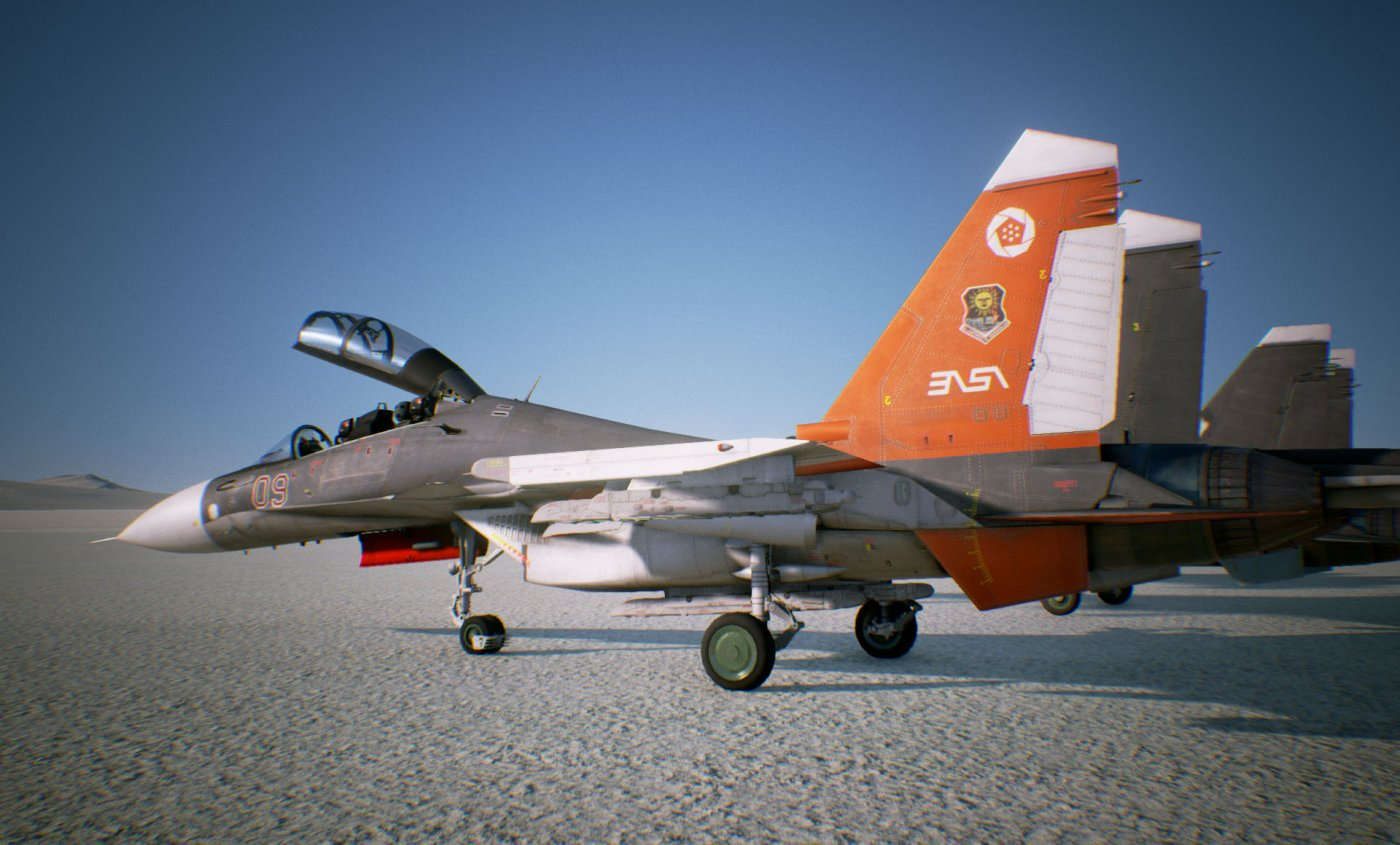 In turn, the enemies will be able to engage us through the DFM and to get rid of this mortal grip we will have two options: we can simply make evasive maneuvers until the enemy in the queue loses sight of it, or implement a much more risky maneuver aligning and slowing down until he practically caught up just to be able to flip the situation with a loop, taking us behind him. The fast action is done completely automatically, making everything much simpler to implement than it may actually sound like. Aircraft DFMs will resolve in a few moments, while some special events will lead us to flee collapsing buildings, explosions and water splashes.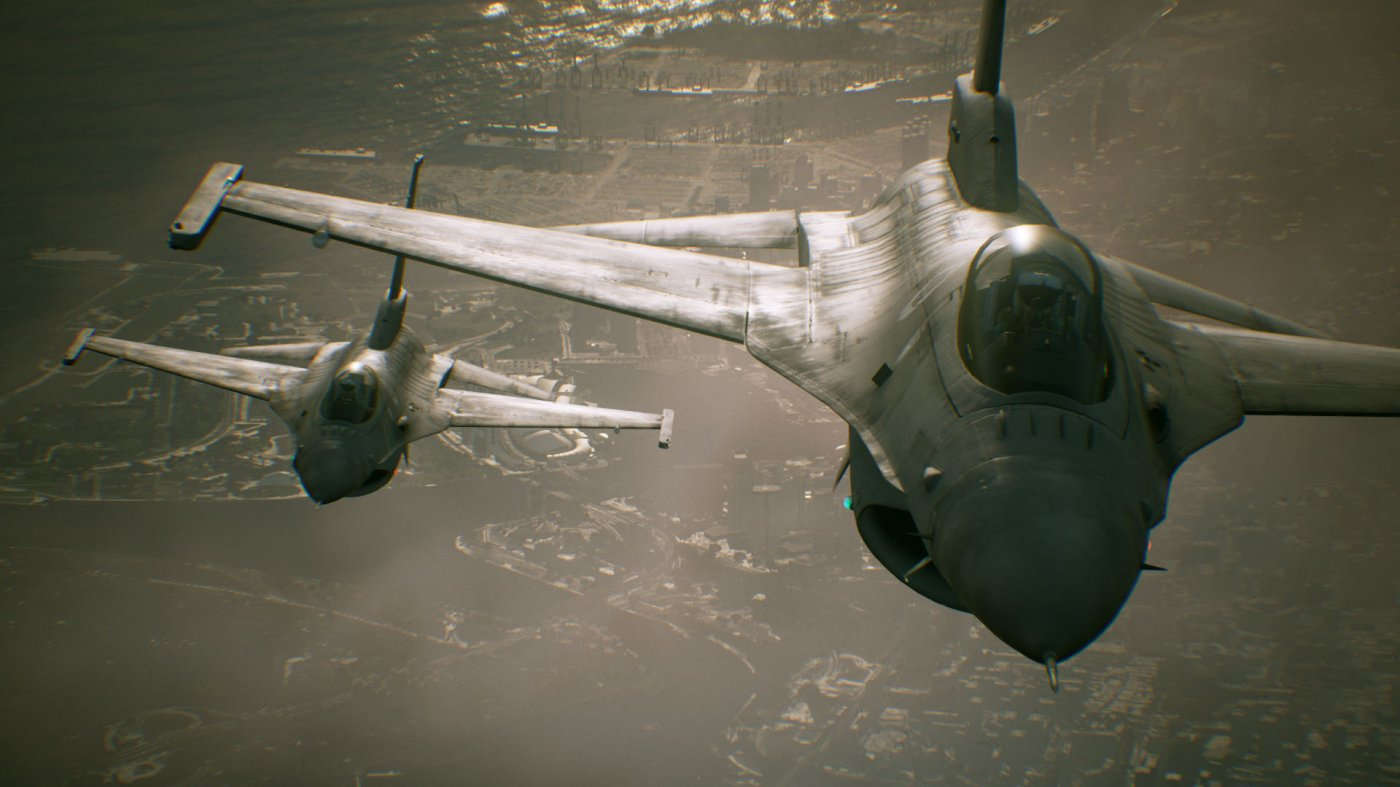 Playing the campaign for the first time, the result is exceptional and the action of the game manages to drag the player into the full combat, making him feel, despite the script, a fundamental part of what's on screen. The flight system can be greatly improved, going in the settings and opting for the "original" control. This will remove the limitations that prevent the aircraft from screwing up and evolving, making a real difference to the game, allowing them to fully enjoy the title and again try the same feeling as the old chapters of the series.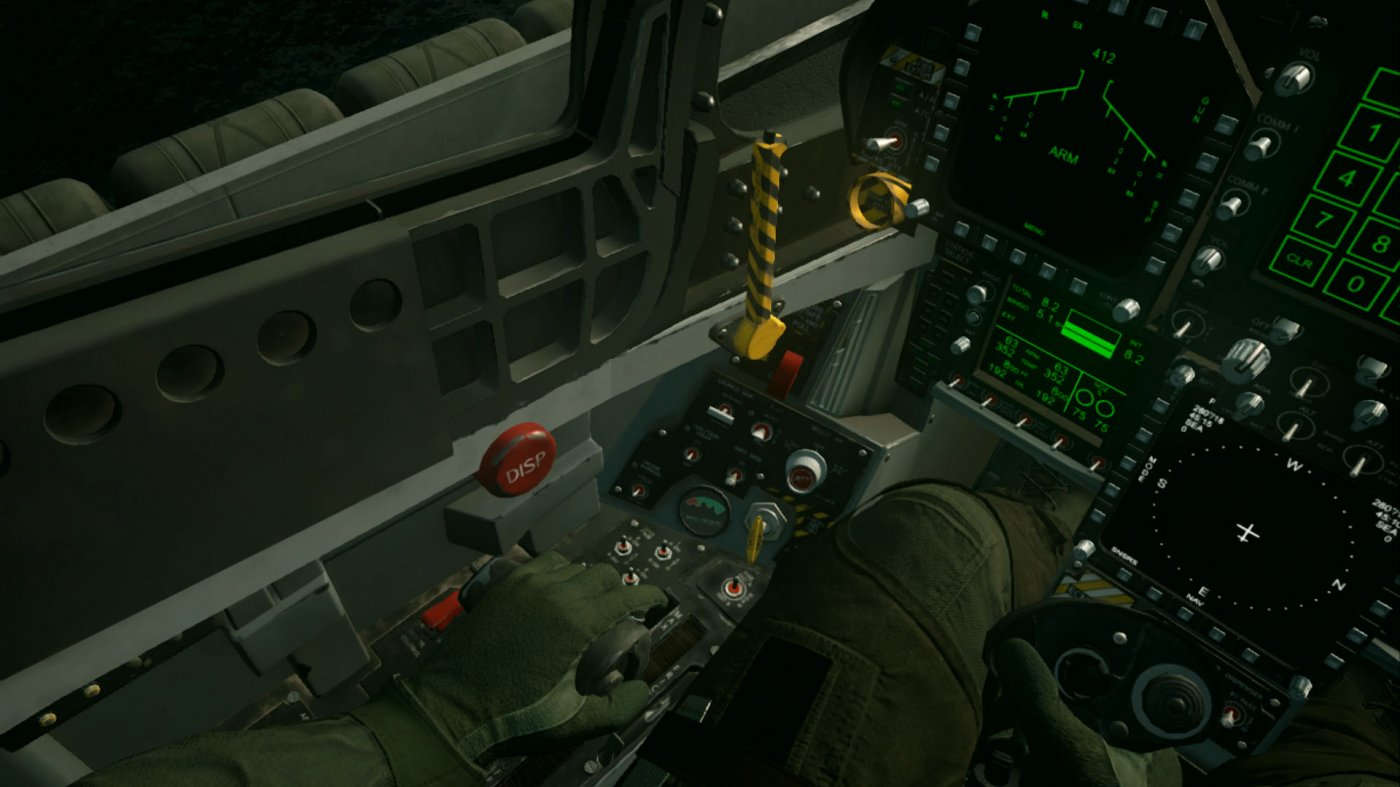 Free from chains, fighting is much more dynamic and gives greater control over the situation, so it will be easier to break down enemy aircraft by simply following the distance, entering the DFM exclusively during the key moments of the mission or against the most experienced enemy pilots, practically impossible to break down with classic missile engagement.
Multiroles, bombers, helicopters
At the beginning of each mission you will be able to choose from a long list of available aircraft which will be used to face the next mission, decide on the color, and then arm it with air-to-air missiles or bombs depending on our goal. The ability to buy airplanes and build their own personal garage has gone missing by placing players instantly on the table with the full cast of usable media.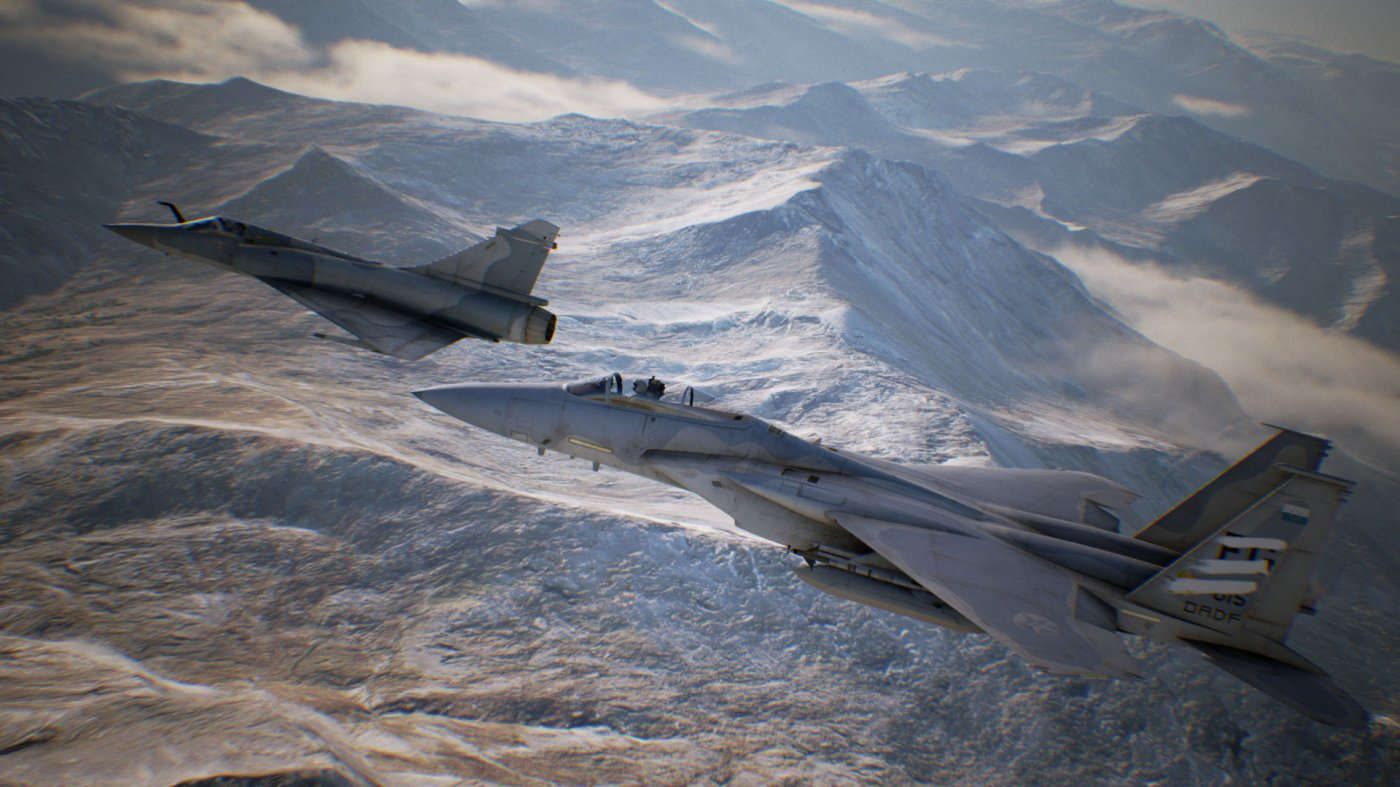 There are all the most charismatic modern aircraft from the F-16C Fighting Falcon, from MiG and Mirage to the amazing A-10A Thunderbolt II and F-117A Nighthawk for a total of about thirty means. Just for these last models has been added the possibility of entering into a special bombardment mode rather than engaging air duels, as it best suits their role. Aligning to a specific catchment area you will be able to enter a sort of guided flight where you will need to hit all the land targets on the route. The same attack model can be used to sink larger fleets or bigger ships, as always, however, nothing will stop them from attacking targets through classic free-maneuvering modes.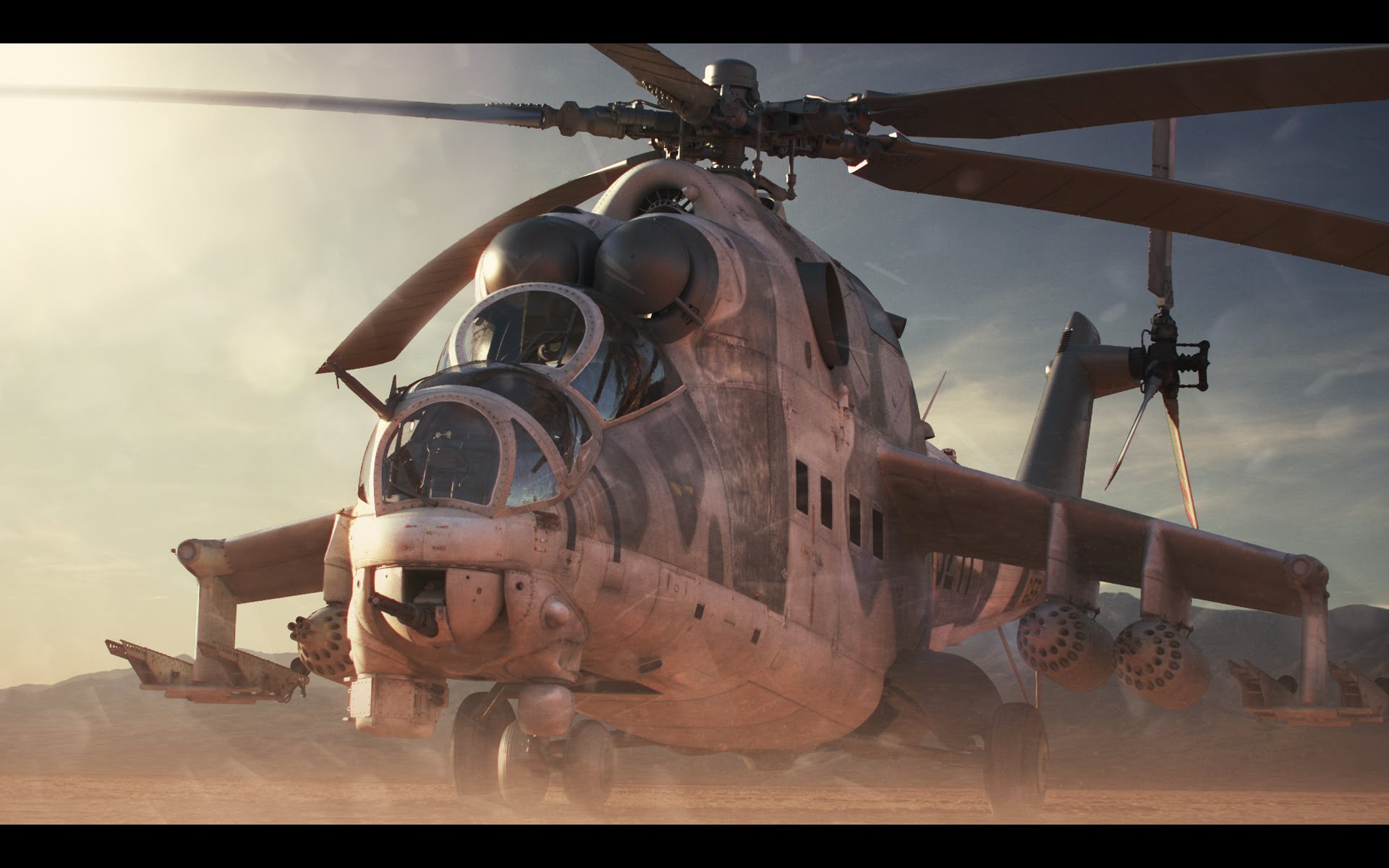 For the first time in the series you can also pilot the Russian Hind and the famous Apache Longbow, in missions specifically designed to be dealt with on helicopters. The flight system, voted as always on action and not on realism, will be simplistic, with two buttons devoted to altitude management and stick to use for pitches and rollii. We will therefore fight the infantry with RPGs, tanks, and other enemy helicopters, leaving the hostile jets at odds.
Given the inclusion of the helicopters we would have expected a greater number of models to choose from, as throughout the campaign we will be tied to apache alone, relegating Hind to multiplayer games. Blackhawk will also be present, although in this case we will be embarked as a fixed gunner. The missions dedicated to them will only be solved by firing at anything that moves in pure old style, with explosions and scripted events to outline the destruction offered by the Minigun.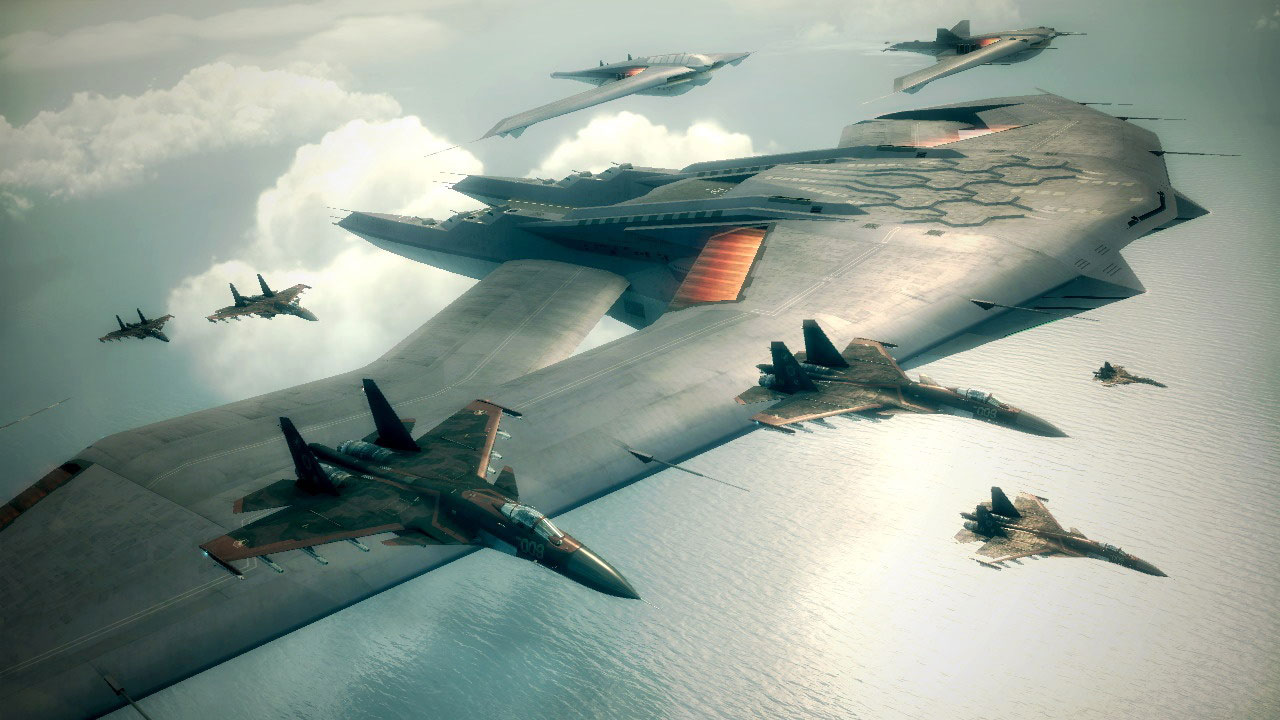 To bring even more varieties, we will think of some sessions to be completed by driving heavy bombers, from which we will have to cover the ground troops using the various ammo gauges loaded on board. In short, among pure missile missions, bombings and urban guerrilla warfare with helicopters the things to do will surely not fail, making this one of the greatest strengths of the latter iteration, with a total of about fifteen hours to complete the main campaign.
Game interface
From a technical standpoint, Ace Combat: Assault Horizon is more than discreetly accomplished. Helicopter and airplane models are faithfully depicted and feature a great deal of detail. In flight you can see all the aerodynamic wings open or close according to the cruising speed, as well as the flames coming out of the reactors after the use of the postbreaker.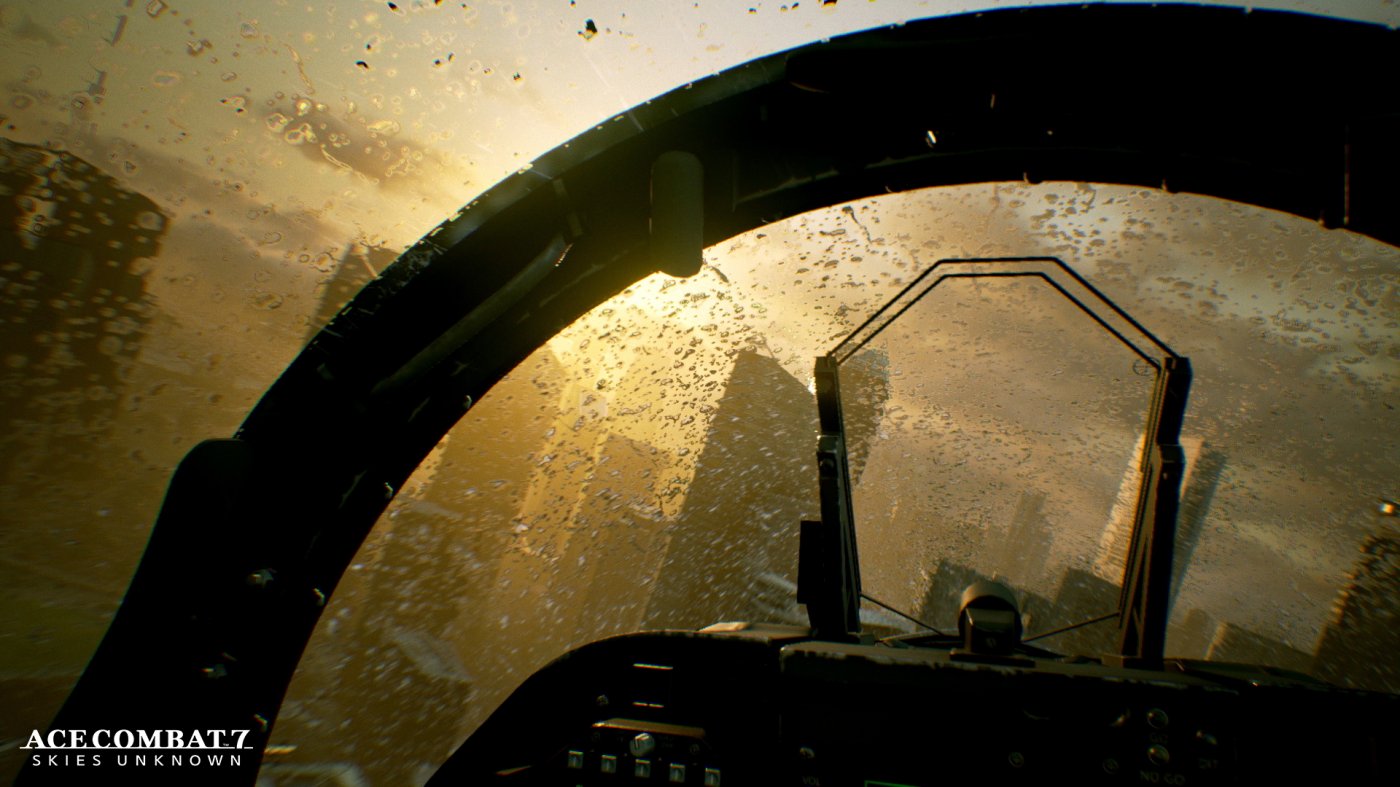 The insertion of DFM has allowed developers to introduce high impact sequences, exploiting a truly great environmental destruction and a rather realistic damage pattern. It is a pity that the same destruction can not be recreated autonomously by hitting palaces or bridges that will remain, in spite of us, indefinite. Good reproduction of cities such as Moscow or Miami, which for the first time in the series have been faithfully reported from the reality, with the classic Sail sailing on the beach of the Emirate of Dubai.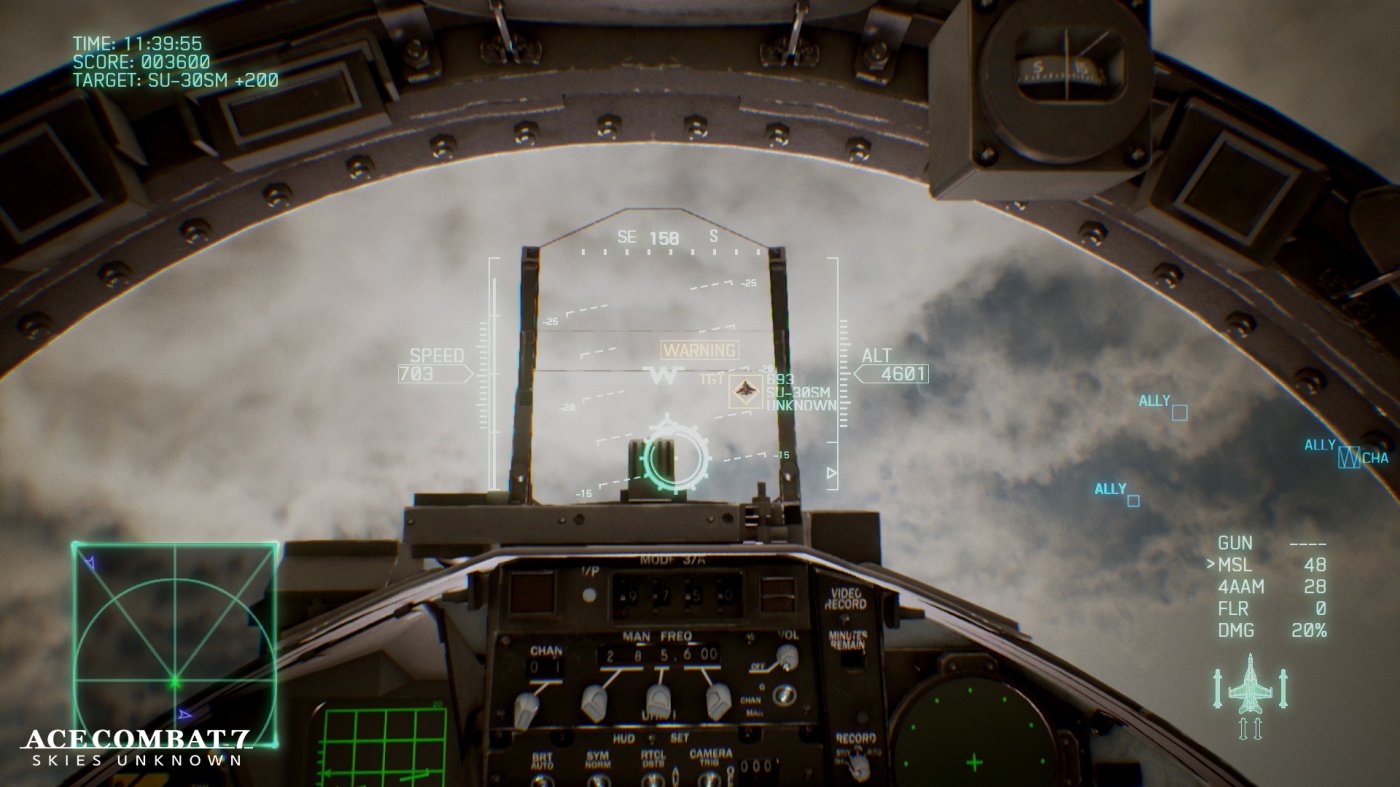 In the air, the quality of the terrain is almost photorealistic, unfortunately it is drained when approaching the ground, revealing in reality rather flat and sloppy textures, especially with regard to those applied to buildings. Great explosions and atmospheric events are made in impeccable fashion. The Italian dubbing does not completely fade, even though we have noticed some forcing in foreign accents, rather stereotyped and discounted. Last in the rescue icon, inexplicably placed right in the center of the screen, in an uncomfortable and invasive point.
AeroFPS
By completing the campaign we will be rewarded with a predetermined amount of points to spend for special skills and enhancements. Just like in any FPS that is being respected, even Ace Combat: Assault Horizon have been included in the perk, which are suited to match the different styles of play. It will therefore be possible to increase the damage done with the machine gun or those caused by the missiles, but also take bonuses to be able to climb the altitude and increase the effectiveness of the bombs.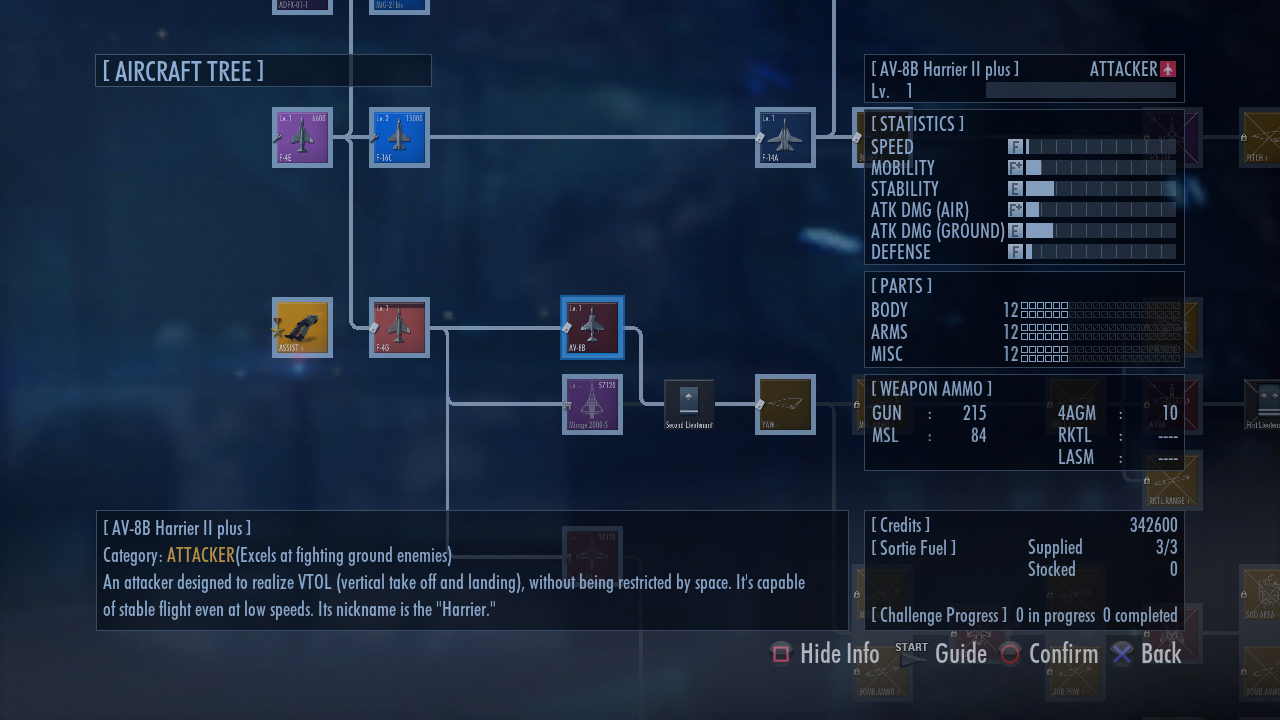 Depending on their utility, the skills will have a different cost and they can be equipped at will six at a time before each game session. All campaign missions can be rewritten in a cooperative mode, or alternatively, you will be thrown into multiplayer budgets in competitive confrontations; given the large number of planes that will crowd up the screen, Ace Combat allows you to fully customize the livery of your means, not just for carling and detail, but also for the coloring of the missiles left by your missiles, so that they can be instantly recognizable on the battlefield.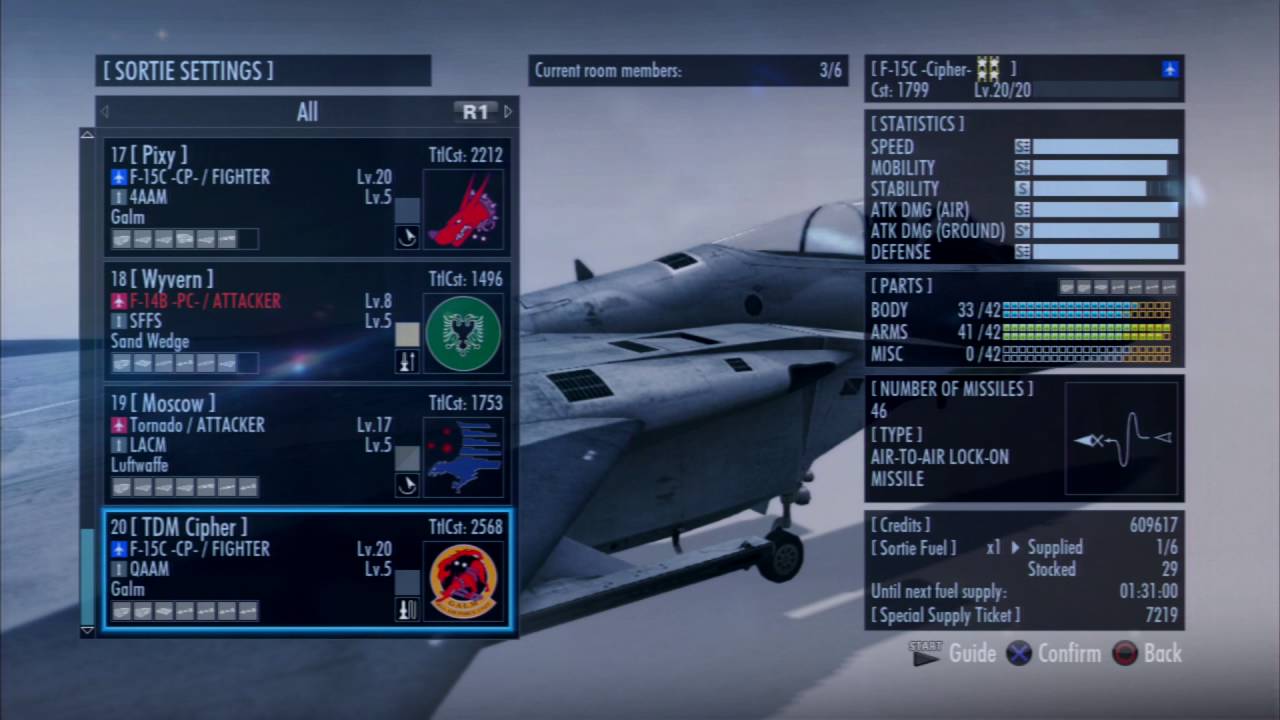 The present modes are designed to support up to sixteen players, but will also be able to insert bots to fill missing slots. In addition to the classic Team Deathmatch, they present Conquest of the Capital, in which we will have to destroy different land targets before the adversary strikes in ours, and domination. This last mode will require you to fly within some scattered areas to the map until you have complete control. At that point on the ground will appear anti-aircraft posts that will keep enemies away while you will continue to gain points for the conquest. It will be possible at any time to change aircraft and to fly from helicopter aircraft indifferently, so that they can adapt to the advancement of the game session.